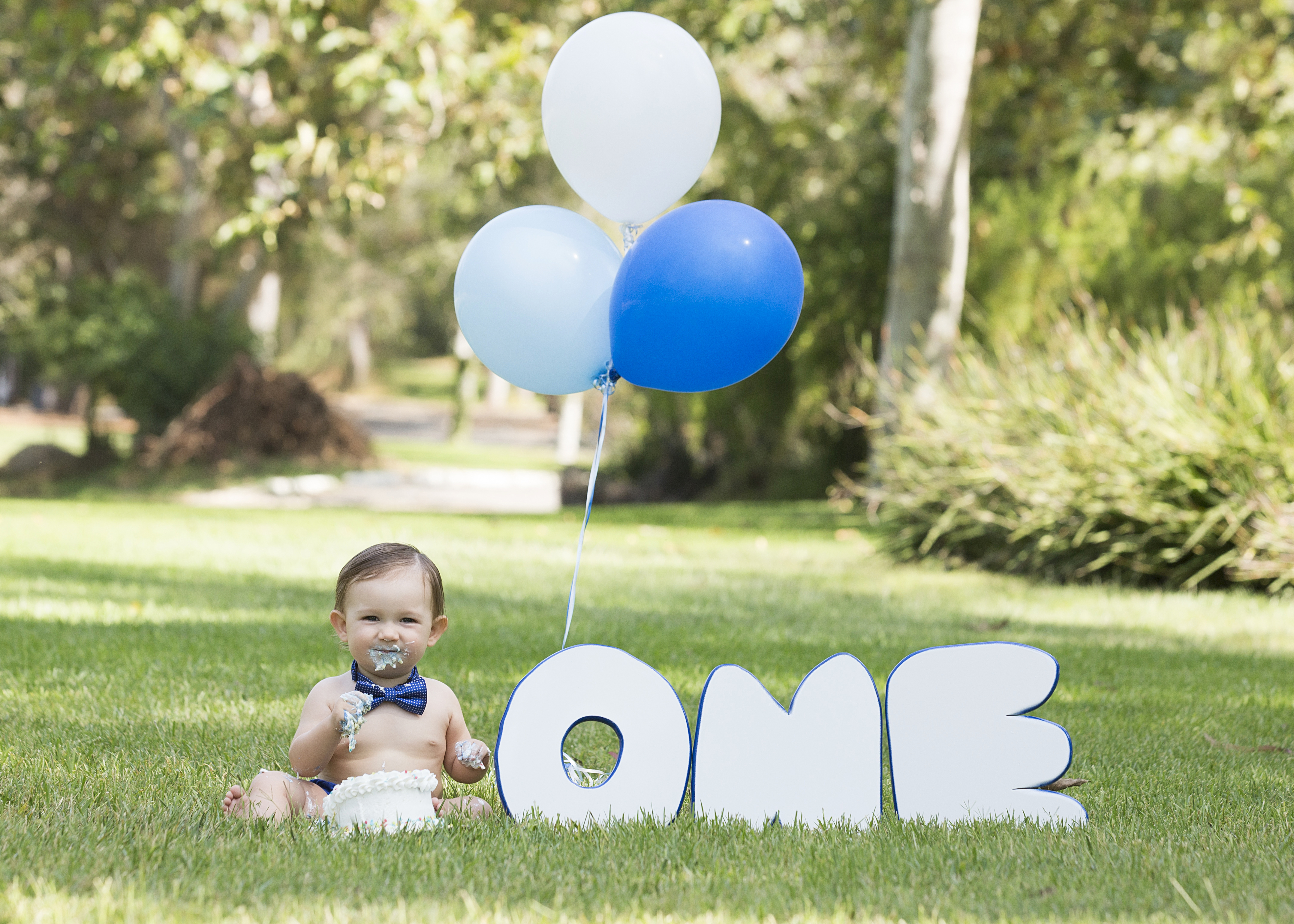 The first birthday cake smashes are so popular these days you have to start planning months in advance. It's easy to see why these are so popular. Watching your soon to be 1 year old jump into a cake head first is adorable to watch. Bennett who is now 2 had an adorable yet messy cake smash I will never forget. It was loads of fun to watch. Here are 5 Helpful Cake Smash Tips to help you plan for the big day.
Hire a Photographer
To do this do your research and book months in advance. Photographers are busy people and to find a perfect time and place is not easy to do. Find someone who will work with you with the timing and who is flexible about time and place. Your baby may not have a set schedule and may nap at different times so you may need to change up the time last minute. We also had our photographer take a few pictures of the whole family since it was our first time hiring a professional photographer. Take advantage!
Choose time right after nap
You definitely want to be smart about the time you choose for your cake smash session. I chose 10:30 am because my baby took a nap from 8:30 am-9:30 am so he was refreshed and ready to have fun at the time of picture.
Practice ahead of time
My photographer suggested practicing with a cake a week before the shoot just to make sure my baby liked cake and was willing to dig in. Believe it or not some babies do not like cake. Fortunately, my baby dug right in and had no problem getting messy.
Bring Change of Clothes
Your baby will be messy and will need a change of clothes and wipes to clean up everything. Bennett actually ate the whole cake I couldn't believe it. We had our shoot outside at a park so it wasn't a big deal getting cake everywhere.
Bring Props
Your photographer may help you out with this one but my photographer required us to bring our own props. My Dad who is awesome at woodworking made me the ONE sign for the pictures. I went to Party City and picked up a couple balloons and bought the King hat and bow tie for Benny to wear. My photographer suggested limited props because with to much it can look busy on pictures.
I hope these Cake Smash Tips will help you plan for the big day. Let me know how it all went in the comments.