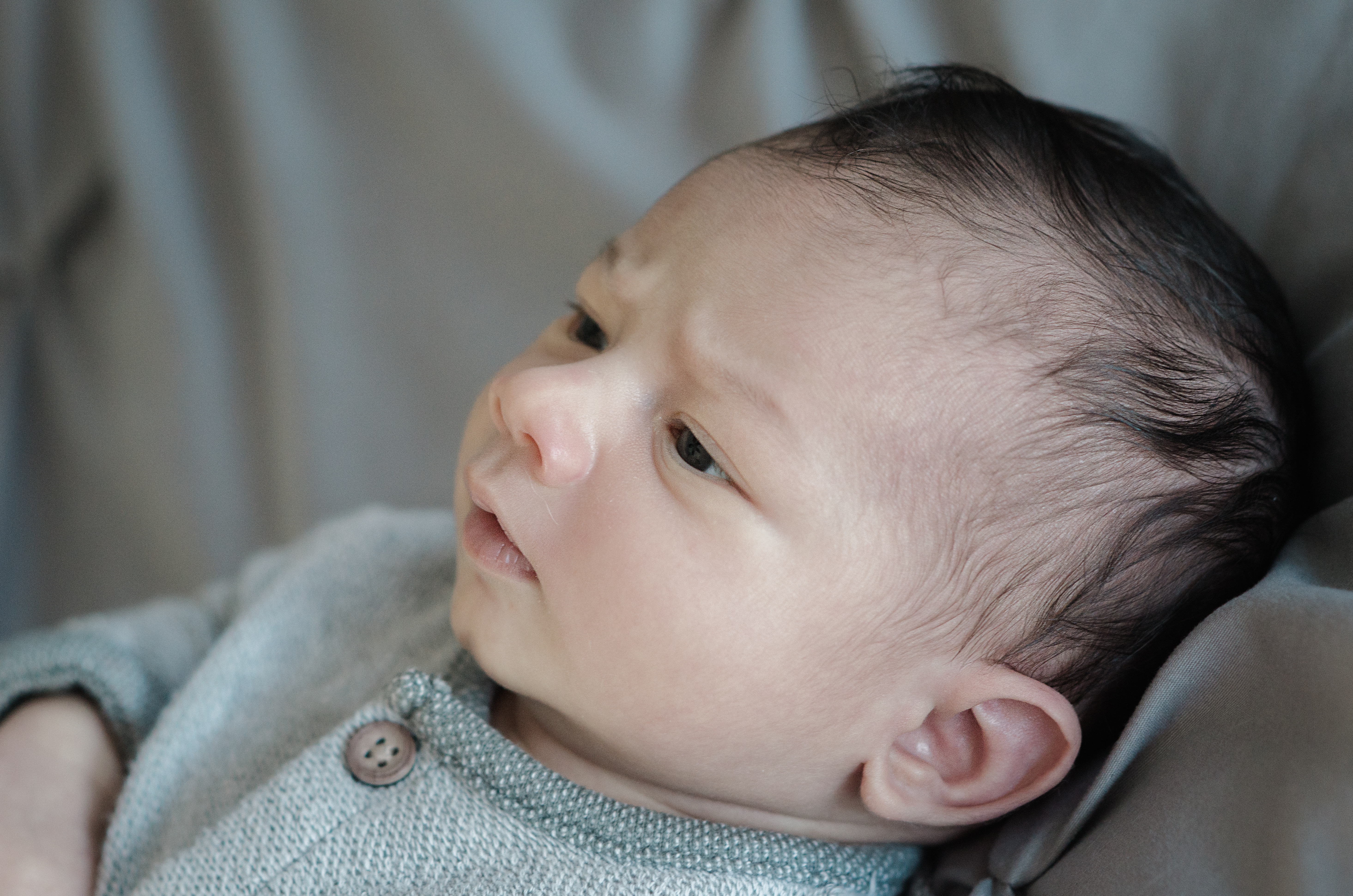 Newborn Baby Things!
Being a first time mom is hard, there are just so many baby things you need! I read every baby items list of baby products and found out later I didn't need any of it. So being a 2nd time mom I have a lot more experience. Now I know everything I need on my list of baby products and everything I don't need.  Here is my list of baby must haves to meet all your newborn baby needs.  This is more than a list of baby products, it's a list of newborn baby essentials for new moms!
I figured since i'm out of the newborn stage I would do 10 must haves to add to your newborn baby must haves checklist. Amazon has always been my go to for all baby products. I subscribe and save for all my baby essentials. There may be some things on the list that may not work for you but they all worked for me. That's how I survived the first few months with everything a newborn baby needs.  Check out my list of Newborn Diaper Bag Essentials here too!

Blooming bath

My 1st born used a hard plastic bath and he cried every time I would place him in the bath. It was horrible. This blooming bath is so soft my 2nd born loves every second of his bath. He doesn't want to get out! It fits right in the sink, any size sink really. You can also use it as a bath mat for your little one when they are able to sit up.  And clean up is easy. All you do is throw it in the dryer.  Click here to see more details on how great this bath is!
Pack n play

A pack n play with a changing table/ napper/ bassinet is a must!  We have 2 of them. We use our in our room where the baby sleeps at night and we also have one downstairs. Now we don't have to go up and down the stairs all day just to change a diaper. My baby sleeps soundly in it, follow this link to see what other moms are saying about it. We also take it on trips for my 2 year old to sleep in. I feel like regular bassinets are a waste of money because after 3 months your baby will grow out of it. But a pack n play you can use for years and is considered a newborn baby essentials.

Swaddle
Newborns love to be swaddled to feel secure. I recommend both the Swaddleme Original and the Anna and Eve Swaddle Strap. I would always use the swaddleme original, read more here about why it is most mothers first choice. It would keep him warm and it was so easy to use because it made it easy to swaddle. I was never really good at swaddling with a blanket. He would always break out of it after a few minutes of being swaddled. This made it fast and easy to swaddle. This is huge must for any newborn baby must haves checklist.
Now I just switched to the Anna and eve strap. Take a closer look at the picture to see exactly why I made the switch. My baby is always running hot and we keep the air conditioning going but he would always wake up so sweaty in the swaddle. So we tried the strap so all it did was hold his arms down tight and not have the extra blanket to make the baby hot. He loves it and I am sure he's a lot more comfortable.

Pamper swaddler diapers

I've used the same brand for both my kids. I love these diapers because they are so soft. And honestly these are the only diapers my kids didn't have blowouts in! YUCK. Probably the most important thing on this baby items list of baby products. So don't wait click here and get some size one's and two's on hand before baby comes!

Nursing cover and carseat canopy

This is clutch! This is hands down what every breastfeeding mom needs. I use it in public for breastfeeding and it can be used as a carseat canopy. It looks cute on too and so many cute designs. It gives you the privacy you need to breastfeed your baby and keeps the sun out of their eyes. Another newborn baby essential so don't wait check it out and make sure you get one before you forget.
Babybum Diaper cream brush

Newborns are prone to diaper rash so you will be using the Desitin on a daily. It's so gross to have to use your fingers to apply this cream. That is unless you have one of these amazing baby things! This babybum brush made it so much easier to apply to my little ones bum but don't take my word for it have a look at what other moms are saying about this must have baby tool. They have travel sizes too.

Mamaroo swing

My newborn loves his swing, if I let him he could stay there all day without making a peep. It has different settings and it plays music too. Take a look at how it reclines and you can adjust it to where baby is sitting up. A swing is a must, honestly, you need a place to put the baby down at times. It's hard to constantly hold the baby. I wish I had the mamaroo for my first son it would have made it a lot easier for me. You can also control it using your iphone which comes in handy. Definitely worth every cent! Trust me.

White Noise Machine

This thing is amazing, my baby won't fall asleep unless he has this on. This sound machine Aka. The Red Rooster White Noise Machine is fantastic, it's so soothing to listen to the rain. But really, can you take a look a this and tell me why it's called The Red Rooster? I can't figure it out. My husband and I also have one in our room now since we got so used to it when my baby was sleeping in our room, not only is it a newborn must haves for new baby but also for Mommy and Daddy!
Ju-Ju- Be Legacy Collection Diaper bag backpack

I have used this diaper bag since my first was born and I love it so much I even got the be prepared matching diaper bag for my second and use both. I love the backpack. It has a ton of different compartments that makes my day a lot easier. Even my husband wears the backpack out which is more than I can say about most of the diaper bags we tried! But Moms I need some help here I need to settle something here. Do you prefer the Backpack or do you think the diaper bag is better? Please let me know in the comments. And if you're wondering what you need to put in here I've got a guide for that too!

Snuggle Me Organic lounger

The next best thing to being held in your arms. My baby has used this since he was born and now he has switched to his crib without a problem I feel like because of the snuggle me. It makes him feel calm and snuggled without me having to hold him, just look at how cuddly this thing is. I don't know what I am going to do when he grows out of it, one of my favorite baby items I purchased!

What do you think Moms (and Dads!) am I missing anything here? And if your one of those moms like me who likes to have everything WAY in advance check out my Toddler Essentials to have in your diaper bag.